---
CHAYANNE BREAKS ANOTHER RECORD
WITH HIS "EN TODO ESTARÉ" TOUR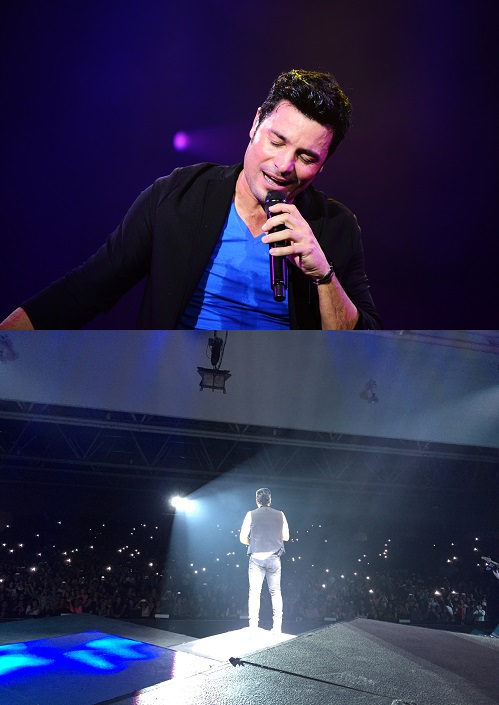 MIAMI (June 13, 2016) – The Puerto Rican singer-songwriter Chayanne launched his En Todo Estaré Tour in February 2015. By the end of last year, it had racked up 90 dates, and continues throughout 2016. After breaking a record for repeated performances and concert revenue in Santiago, Chile, he set another historic record in Mexico.
He dazzled Mexico with 38 sold-out shows, including 12 at Mexico City's Auditorio Nacional, seven at Monterrey's Auditorio Banamex and four at Guadalajara's Auditorio Telmex. In sum, Chayanne performed in 17 Mexican cities, making him the most successful and best-attended international artist in Mexico.
Chayanne was just 10 when he began entertaining people professionally. He knows firsthand about sacrifice, commitment and discipline – qualities that have kept him at the vanguard of Latin music. He is recognized as one of its most talented, enduring and charismatic artists. Commenting on his consistent track record, Chayanneobserves: "Every album – which I work on with my record company Sony Music – every project, every tour, gives me an energy boost and makes me feel more responsibility and commitment to my career."
The 2016 leg of his En Todo Estaré Tour continues to delight new fans and new generations who join his longtime, loyal fan base. Meanwhile, his next studio album is beginning to take shape…more details of this exciting project will be announced soon.
Sigue a CHAYANNE® en / Follow CHAYANNE® on:
www.youtube.com/user/chayanneVEVO